Kev Wright is the fantastic postman who runs the Roe Green Residents group in Worsley and arranges a weekly raffle that has raised £1500 for Kidscan since September!  
Everyone in the community knows Kev and understands the hard work and dedication he puts in for Kidscan. So much so, he was nominated for an award in the Local Heroes Competition, run by Swinton Square Shopping centre, Salford. And he won! 
Alison, Kidscan's Community Fundraising Manager, went along with Kev to collect his prize, a hamper of Christmas goodies worth £100.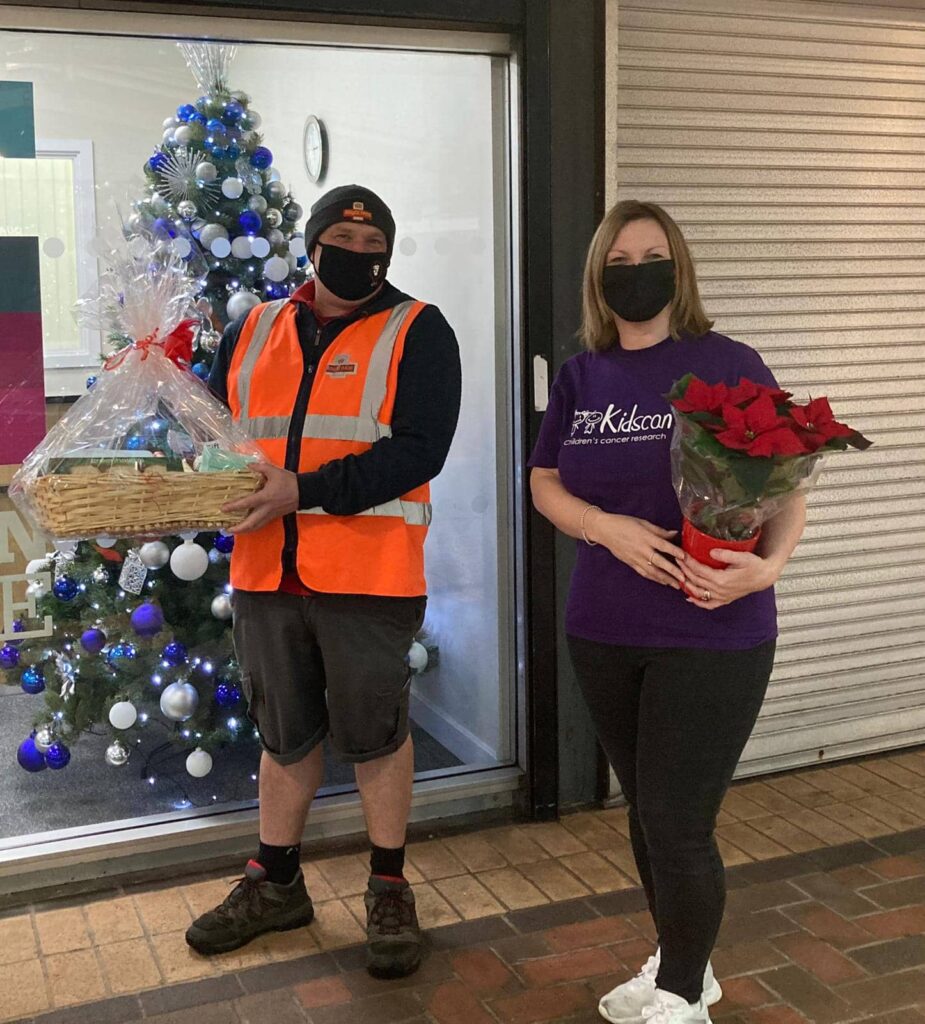 The manager of the centre Chris Dodge, explained that they received a huge number of nominations for Kev from the community, and he was an outright winner!  
Kev was delighted that people took the time to vote for him and he was really happy with his prize. 
But he's not taking a festive break quite yet. Kev is currently running a huge raffle with up to 100 prizes on offer, and is hoping to raise even more money for Kidscan in 2021.  
We are truly grateful to Kev for all his support and want to say a huge congratulations to him for this much deserved award!!   
Share this article