Alison England, our Community Fundraising Manager, brings you our Kidscan Community Fundraising Champions update for July: 
Lorcan Reeves does it again!  
Lorcan's little sister Isla is one of Kidscan's ambassadors, she was diagnosed with cancer back in 2019 aged only 5 years old. You can read more about Isla here.
Lorcan is 17 years old and a keen footballer. He'd organised a charity football game previously raising money for Kidscan and decided to do another one on Sat 3rd July. His target was to double his previous total of £1000, which he did just that and more! Raising a whopping £2458!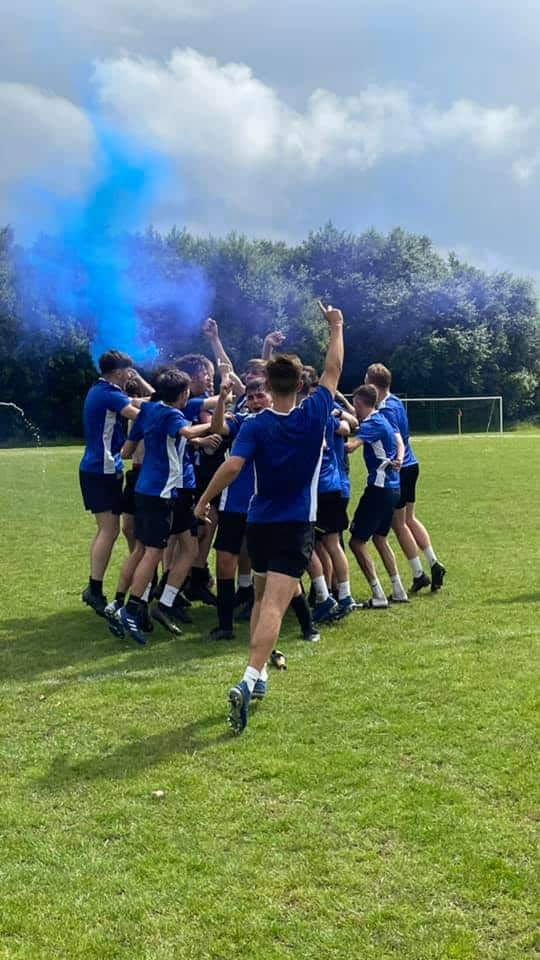 A massive thank you to all the players and everyone who kindly donated  but especially well done and thank you to Lorcan on such a fantastic fundraiser! " 
Room for Reward prize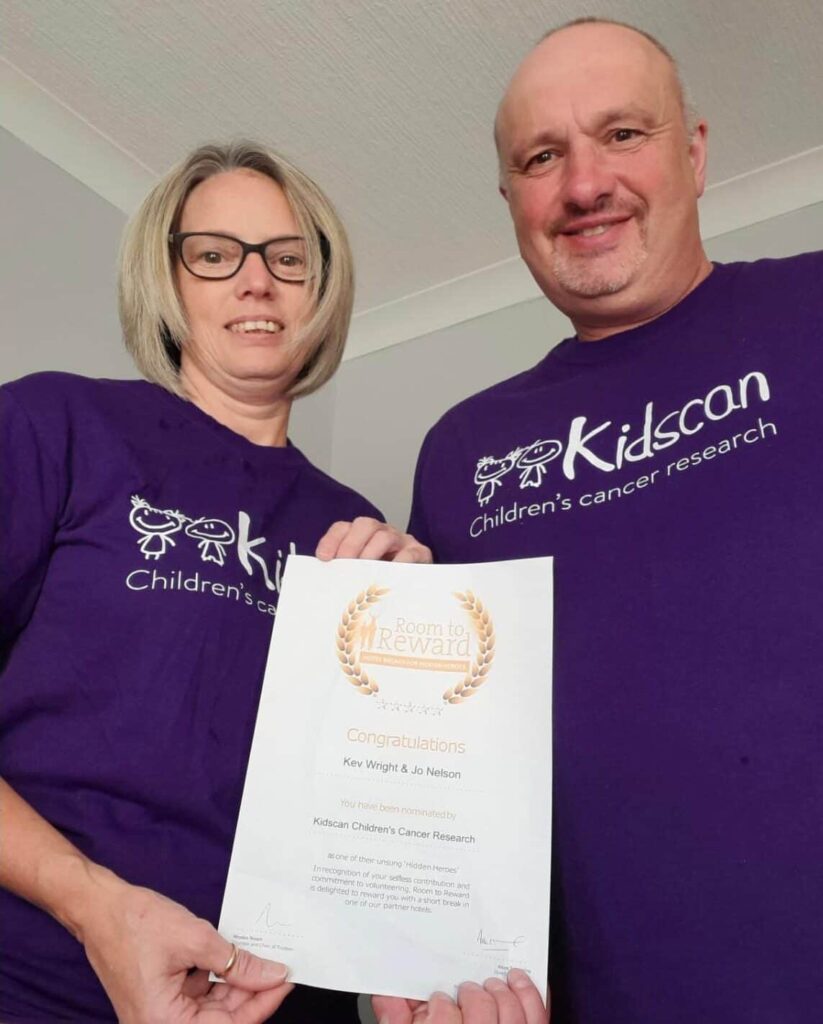 Here at Kidscan, we wanted to recognise all of the hard work that our supporters postie, Kev Wright and his girlfriend Jo, have done for Kidscan!  
Each week he runs the lucky numbers draw with the residents of Roe Green which has raised £5,000 since August last year. We wanted to thank Kev & Jo for their incredible support, so we contacted 'Rooms to Reward' and nominated them both for a Hidden Heros award, which they won!  
They now get to choose a beautiful prize hotel break totally free! Well done to both of you and thank you for your support! 
Oaktree Primary School
Our little ambassador Emilie attends Oak Tree primary school, and she led a fantastic day of fundraising at the school last Friday!  
Emilie also took part in the school's assembly to tell the children more about Kidscan and about her cancer journey which I am sure inspired the whole school. Emilie is a super kid and has raised so much money for Kidscan doing various things and we are delighted her teachers and fellow pupils have got involved too. We are very proud to say that they raised a brilliant £977! 
Warrior (junior) Women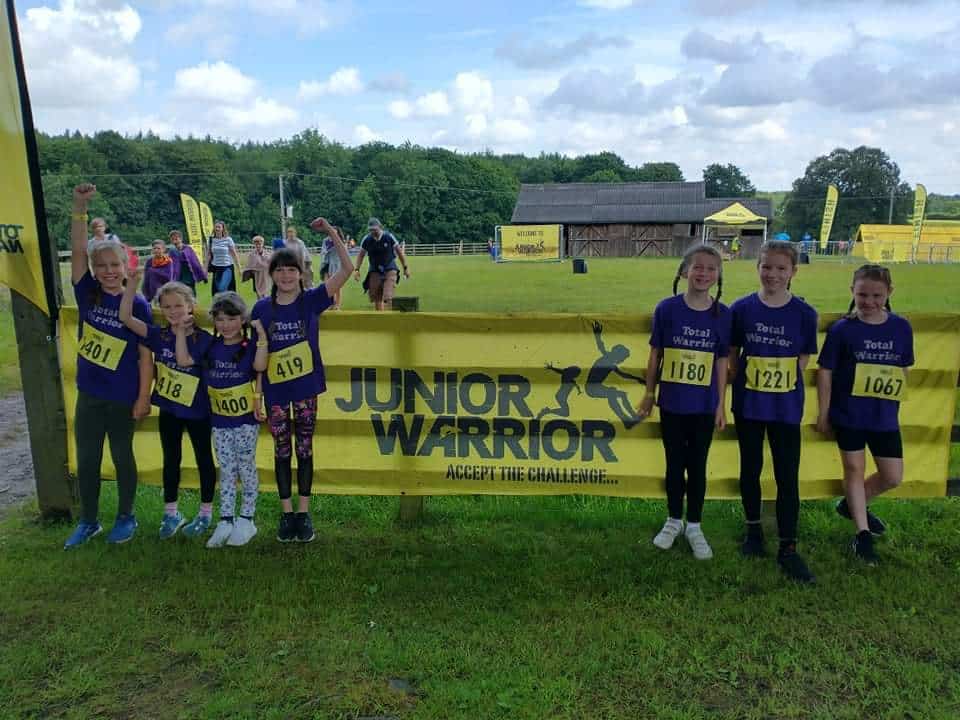 A group of our young Kidscan supporters all took on a very muddy 3k obstacle course and raised a fantastic £646 for Kidscan!
The youngsters: Aurie, Clara, Faye, Ivy, Holly, Isabelle and Jasmine took part in Total Warrior which saw them crawling through mud and climbing up and over very dirty obstacles which all looked great fun!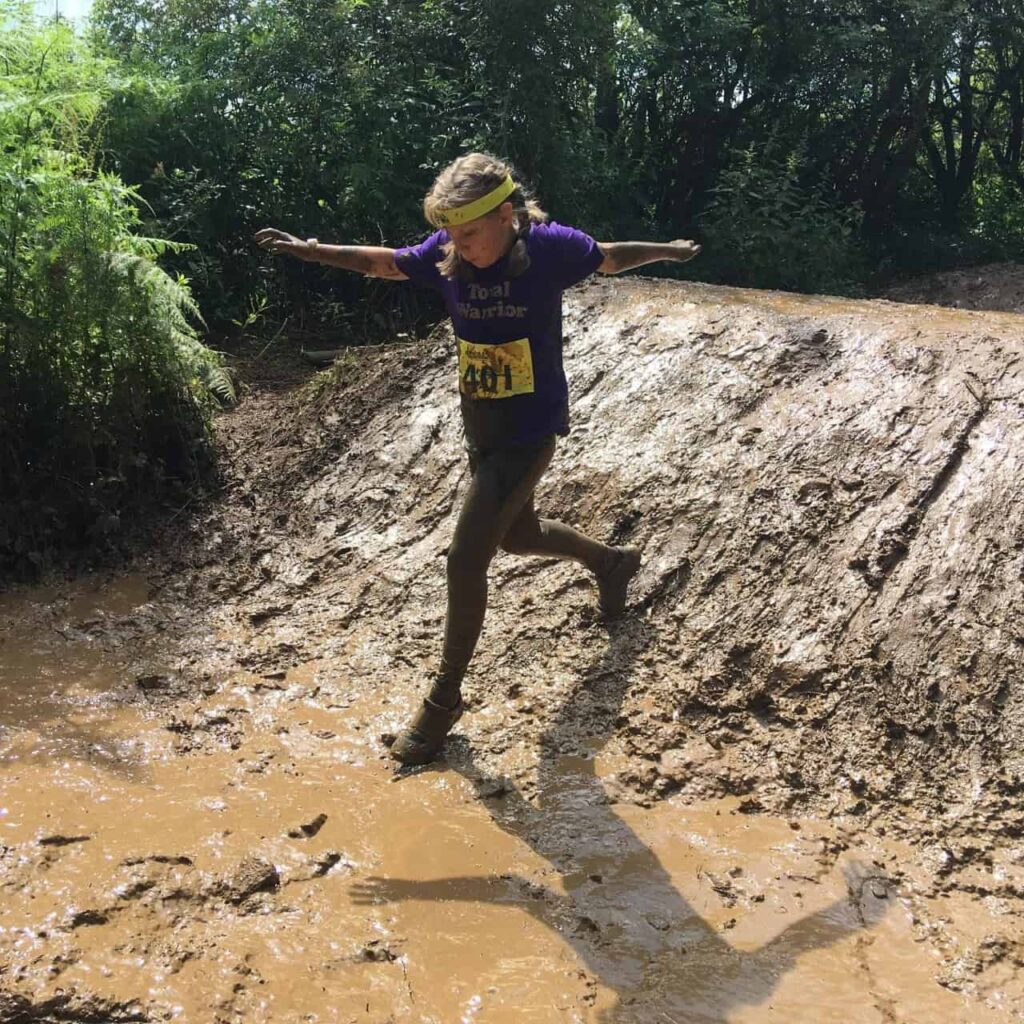 They did a fantastic job and bet they were glad of a shower afterwards! Well done!! 
Olly's Army's Cycle Challenge
And last but not least, the family and friends of our ambassador Olly took to the road yet again on their lockdown-allowing annual charity bike ride!  
There couldn't ride out last year due to the pandemic, so they were eager to get back on their bikes to raise funds for Kidscan and the RMCH charity.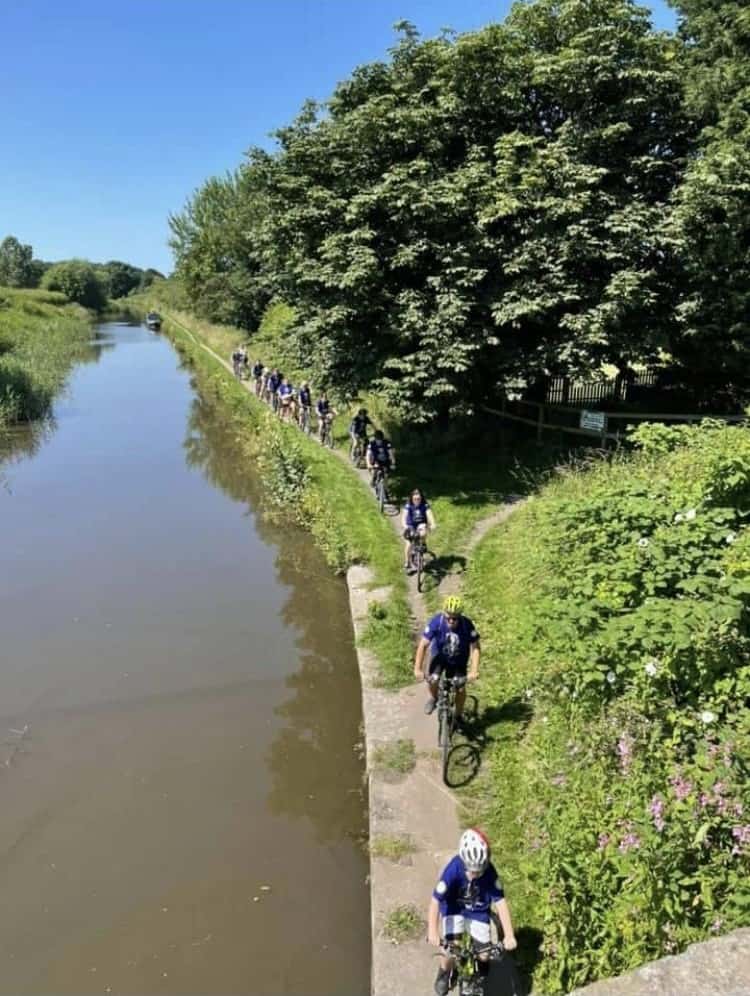 This was their 4th bike ride from Southport to Abram along the Leeds-Liverpool canal with many stops at watering holes along the way!  
Olly's mum and dad, Donna & Phil are keen supporters of Kidscan and we are so grateful to them and all the other cyclists for taking on a great challenge, especially in the blistering heat! They raised over £4k which will be split between the two charities – AMAZING and thank you to everyone who took part! 
If you're interested in holding a charity sports event, or taking on a fundraising cycle, do get in touch with our Community Fundraising Manager Alison@Kidscan.org.uk
Share this article