Last Thursday we had the pleasure of welcoming our first ever Royal visitor to our laboratories at the University of Salford.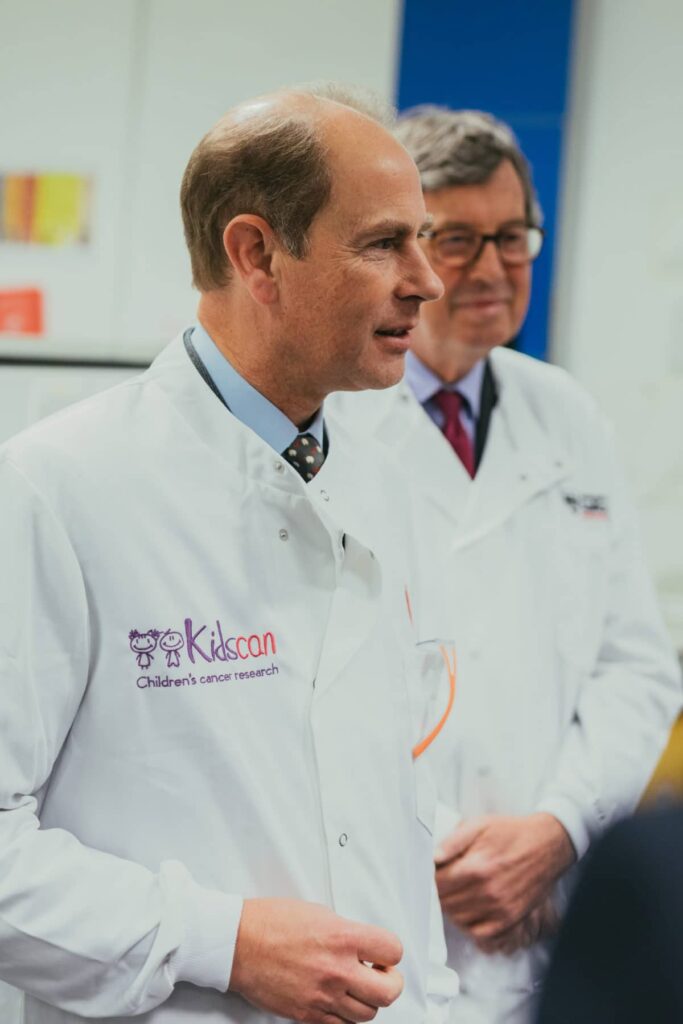 His Royal Highness, Prince Edward, The Earl of Wessex KG GCVO was accompanied by the Lord-Lieutenant of Greater Manchester Mr Warren J. Smith KStJ JP DLitt LLD and was welcomed by the Chair of the charity, Martin Keelagher together with our trustees and officials of the University of Salford.
His Royal Highness had a chance to meet PhD students who are funded by the charity. The students work alongside Kidscan scientists and researchers, whose aim is to find a breakthrough in the cure of childhood cancers in order to ensure every child diagnosed with cancer survives and thrives through adulthood.
Following the visit to the laboratories, His Royal Highness met with staff, volunteers and young ambassadors of Kidscan before unveiling a plaque designed and produced by the University to celebrate his visit.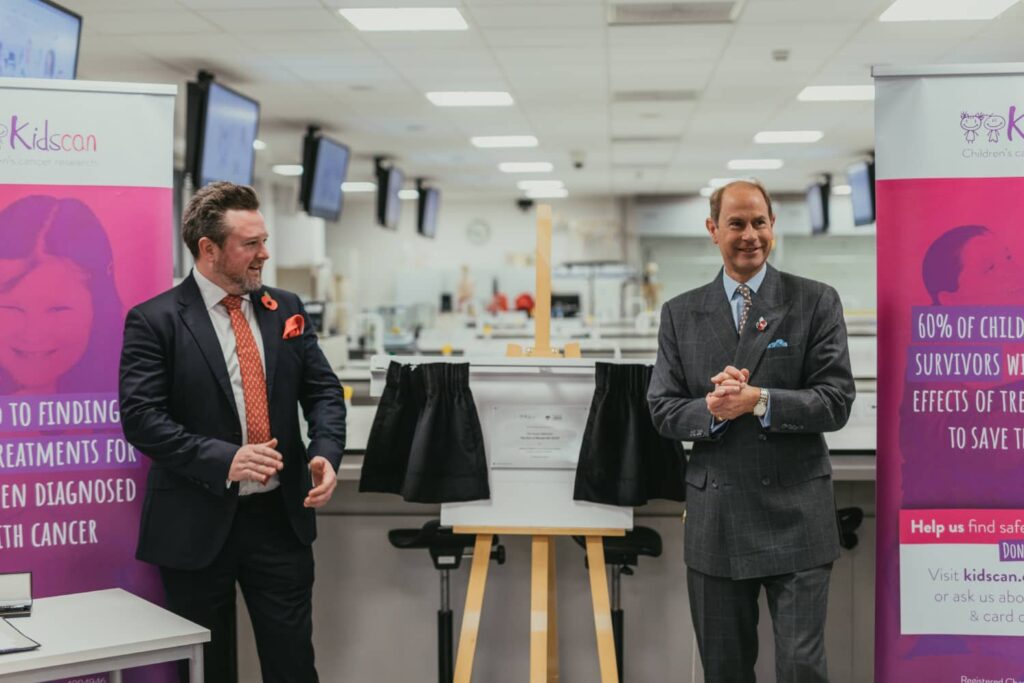 Kidscan Chair, Martin Keelagher said:
Martin Keelagher, Chair of Kidscan Children's Cancer Research, commented; "The support that his Royal Highness has shown for Kidscan, through his visit, has been incredible. Having the opportunity to showcase our groundbreaking children's cancer researching, meeting with our researchers, and talking to our young ambassadors, learning how their cancers have affected their young lives; through to meeting with our amazing volunteers, who give their time to support the charity, Kidscan team and the amazing staff of the University of Salford, who help support us on a daily basis."
"We rely heavily on contributions from individuals and businesses", he said, "to fund the research for new, targeted treatments that not only help cure children with cancer but also help prevent the long-term side effects of current treatments.
"We are very grateful for the generosity we've seen from His Royal Highness, in helping Kidscan raise awareness of this vital research funding requirement. Together, we can make a real difference, as we work to ensure that more young people not only survive their cancer but thrive after it."
Share this article