Each year many children diagnosed with cancer, spend their birthday in hospital receiving treatments that can leave them with late-effects such as organ and mobility problems that last a lifetime. So we are asking you to do something incredible and donate your birthday! By hosting a Birthday Fundraiser you could raise on average £100 for childhood cancer research, so that we can find safe new treatments for children diagnosed with cancer.
So how do you set up a Facebook Fundraiser?
Step one
Login to Facebook, go to our Facebook page and click on the arrow to reveal the menu. Click on Fundraisers in the options that appear.
Step two
Next Click on the blue "Raise Money" button in the right hand column.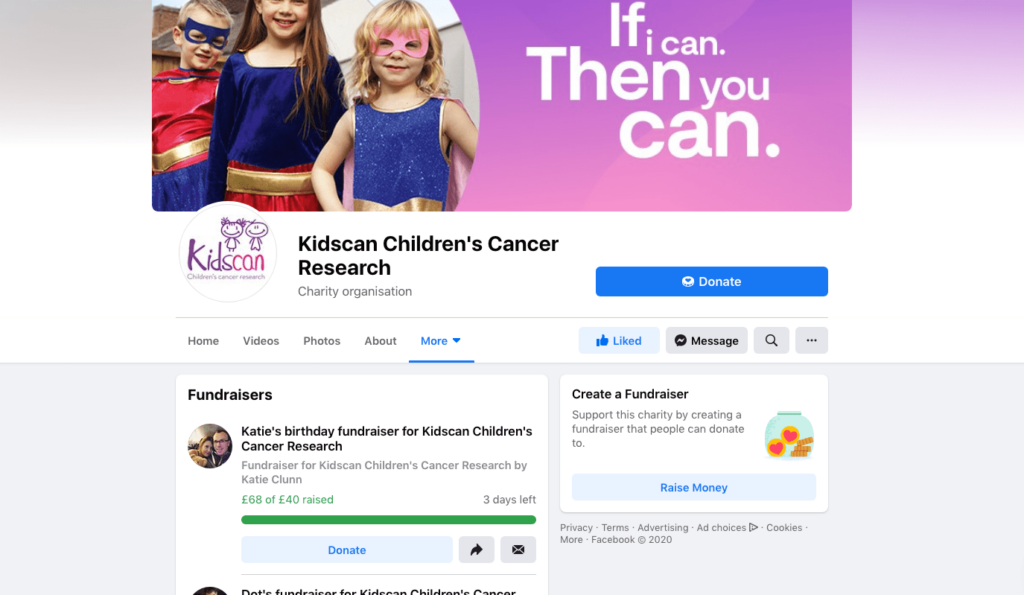 Step three
Next Add the details of your fundraiser including how long you want it to last, and how much money you want to raise. Make sure that Kidscan is selected as your chosen charity! When you're done, click Next
TOP TIP! 50% of donations come in after an event takes place – so it's always a good idea to leave your fundraiser open for a few weeks after your fundraiser!
Step five
Add the name of your fundraiser and a description – make sure you let people know why you are fundraising! When you're happy – click Next
Step six
Finally, choose a cover photo – you can use ours or you can choose one of your own! When you're ready click next to complete setting up your fundraiser!
Congratulations! Your Facebook fundraiser is now set up – and you can start raising money! All that's let to do is ask your friends and family to make a donation instead of sending you a card or present!
Share this article