We are super excited to announce that you can now support us via Sustainably, the app that allows you to turn round up your every-day purchases to generate donations for your favourite cause!
There are two ways to donate, here's how it works: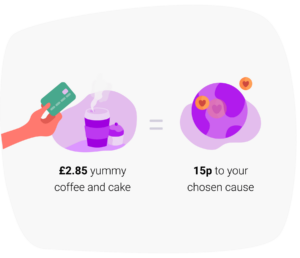 Round Ups
Simply download the free app and connect your bank to securely round up and donate your spare change! Every time you purchase that cup of coffee or , Sustainably will round it up to the nearest pound, and add the change to a charity pot. At the end of the month all of the spare change you have collected will be donated to Kidscan!
Worried about how much change you will spend? Sustainably allows you to set a monthly limit, meaning you never donate more than you want to! You can also choose to donate monthly via Sustainably's Monthly Happiness feature.
You can read more about round up's and how they are secure on the Sustainably website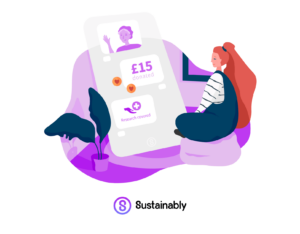 Monthly Happiness
Simply download the free app and connect your bank to securely donate a set amount to Kidscan each month. The great thing about monthly donations through sustainably? It gives you complete control allowing you to set the date of your donation, the amount of you donation or even cancel it when you could really do with some extra cash!
Why we chose sustainably
As well as two ways to donate, Sustainably has some super cool features that we really thought would benefit our supporters:
From your local supermarket to last night's crazy gold session – you can see a breakdown of exactly where you have saved your change, giving you complete visibility over your donations.
You can see how much you have donated in total – allowing you to see exactly how many minutes of research you have funded just by rounding up your spare change!
If you are eligible, the app will claim gift aid on our behalf, meaning for every pound you donate, Kidscan will receive an extra 25p at no extra cost to you!
Finally, it's super easy to set up. All you have to do is download the free app using one of the links below, choose Kidscan as your charity and then link up your bank!


And remember, every penny you donate will help us to fund vital childhood cancer
Share this article