2021 is here and with it another lockdown. But that hasn't stopped the team at Kidscan who are hard at work planning new and exciting things for this year.  
2020 was hard for everyone and sadly we suffered a dramatic drop in our fundraising due to cancellations of events and planned activities. So, this year we are preparing for some new, invigorating challenges and fundraisers that can be done from the comfort of your own home and local area – easy!  
But before all of that, we wanted to take the time to simply say THANKYOU.
Tuesday 26th January was our THANKATHON, when we dedicated the whole day to you, our wonderful supporters old and new. We felt it was hugely important to take a bit of time out to thank the very people who have supported us through one of the toughest years yet!  
We are so very lucky to have the supporters we do, including our very own ambassadors. One of them is Theo.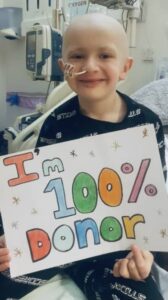 Theo is now home, recovering from a recent bone marrow treatment. He has been extremely poorly but still, Theo and his family were amazing fundraisers during Childhood Cancer Awareness Month back in September, raising a whooping £670 from his hospital bed! He also raised money through our 2.6 challenge in April, he really is a super hero!  Theo is doing so well now and we are so grateful to Katt & Lawrence for their ongoing support!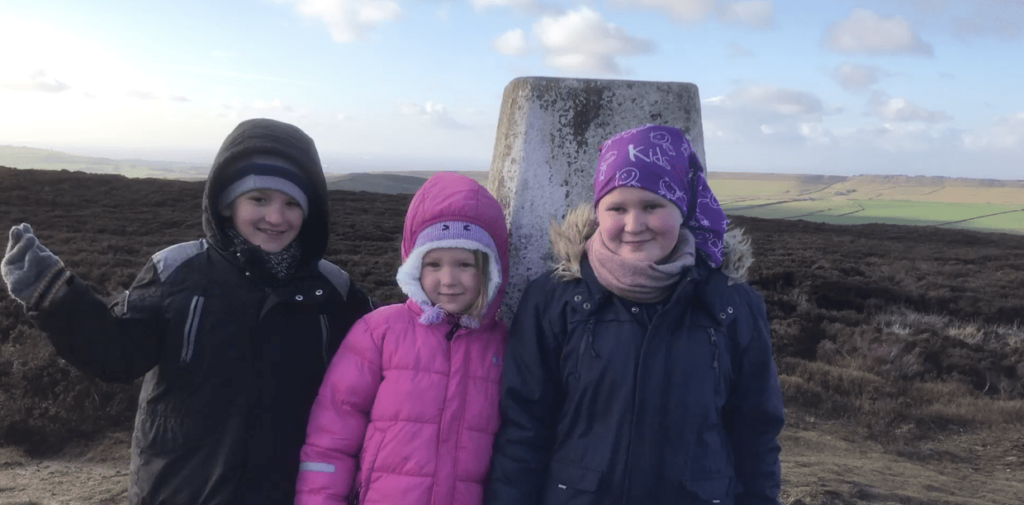 Emma is now 11 years old and just starting high school whilst recovering from Proton beam therapy. But again, she is still fundraising for Kidscan! Emma took part in our Reindeer Rush when, along with her family, she walked 208 miles and raised £265 – brilliant!  
All our ambassadors and their families are incredible supporters of Kidscan, and we would like to extend a huge thankyou to each and every one of you – you are wonderful! To find out more about our super ambassadors take a look at our website. 
Local communities also really rallied round, showing us true community spirit especially around Christmas!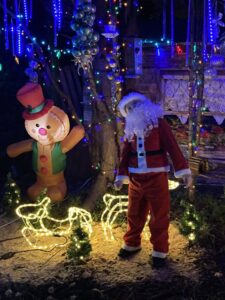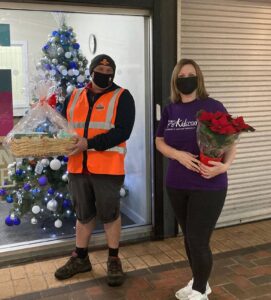 A Santa's Grotto, lucky numbers draw, Christmas jumper days and donations from many Asda superstores, amongst many more really gave us the boost we needed.  
Our Corporate partners also made incredible donations despite so much uncertainty for businesses too.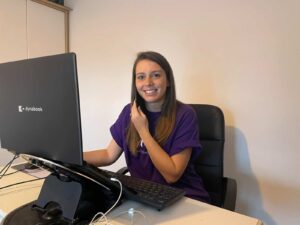 The Morson Group blew us all away with an outstanding (and surprise) donation of £40,000! The team were overwhelmed with this and had a little party to celebrate – via zoom of course!!  
We also wanted to say THANKYOU to those people who donate every month through payroll giving or direct debit payments. This brings in much needed regular amounts to help us continue with our wonderful research. Without you, this simply wouldn't happen. 
Alison England, Kidscan Community Fundraising Manager was busy on the phone: "I spoke to a lady who attended our carol concert in 2019 and absolutely loved it (her son was in the choir) she was gutted that it didn't happen again in 2020 and was so grateful for the call. She wishes us lots of success for 2021.
Mital Mora, owner of several general stores around Manchester where we have our contactless box and collections tins – I gave him a total of what his stores have brought in collectively and he was delighted!!
"It was so nice to take time out just to call some of our supporters old and new to have a chat about how they have helped us through a very difficult time. They certainly appreciated that we took the time to make a simple call of thanks."
There really are so many people that we would love to thank personally but the list is endless! From everyone who has run, jogged, walked, danced, zumba'd, baked, sang, signed, cycled, collected, hosted a tin and gone out of their way to support us – THANK YOU!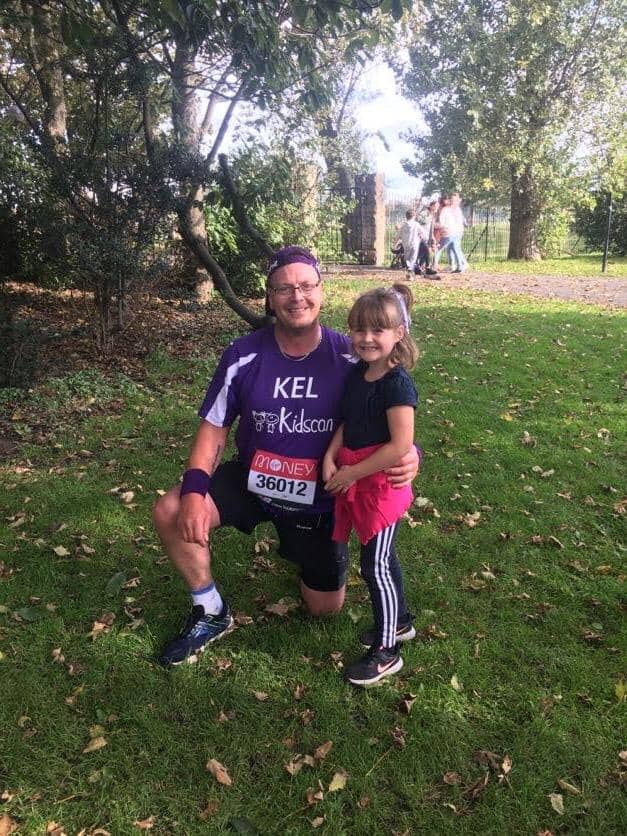 Please do keep an eye on our website for some fantastic fundraising events and challenges coming up, that the whole family can get involved with.  
All of your support doesn't go unnoticed and we are so grateful to all of you. We hope you all stay and safe and happy throughout 2021 – BRING IT ON! 
Share this article