Chartered Physiotherapist and CEO of Therapy First, Jadwiga Siuda and her partner and fellow Director, Saied Patel, held their VIP event at Social 7 in Media City to celebrate the beginning of their partnership with Fitness Space No 1 Deansgate.
The invite only event was also attended by Jadwiga and Saied's long-time friend Ron Hill MBE who was the second man to break 2:10 in the marathon; he also set world records at four other distances.
In 1970 Ron started a company named Ron Hill Sports, which pioneered various products including wrap-over shorts, mesh vests, waterproof running jackets and reflective strips.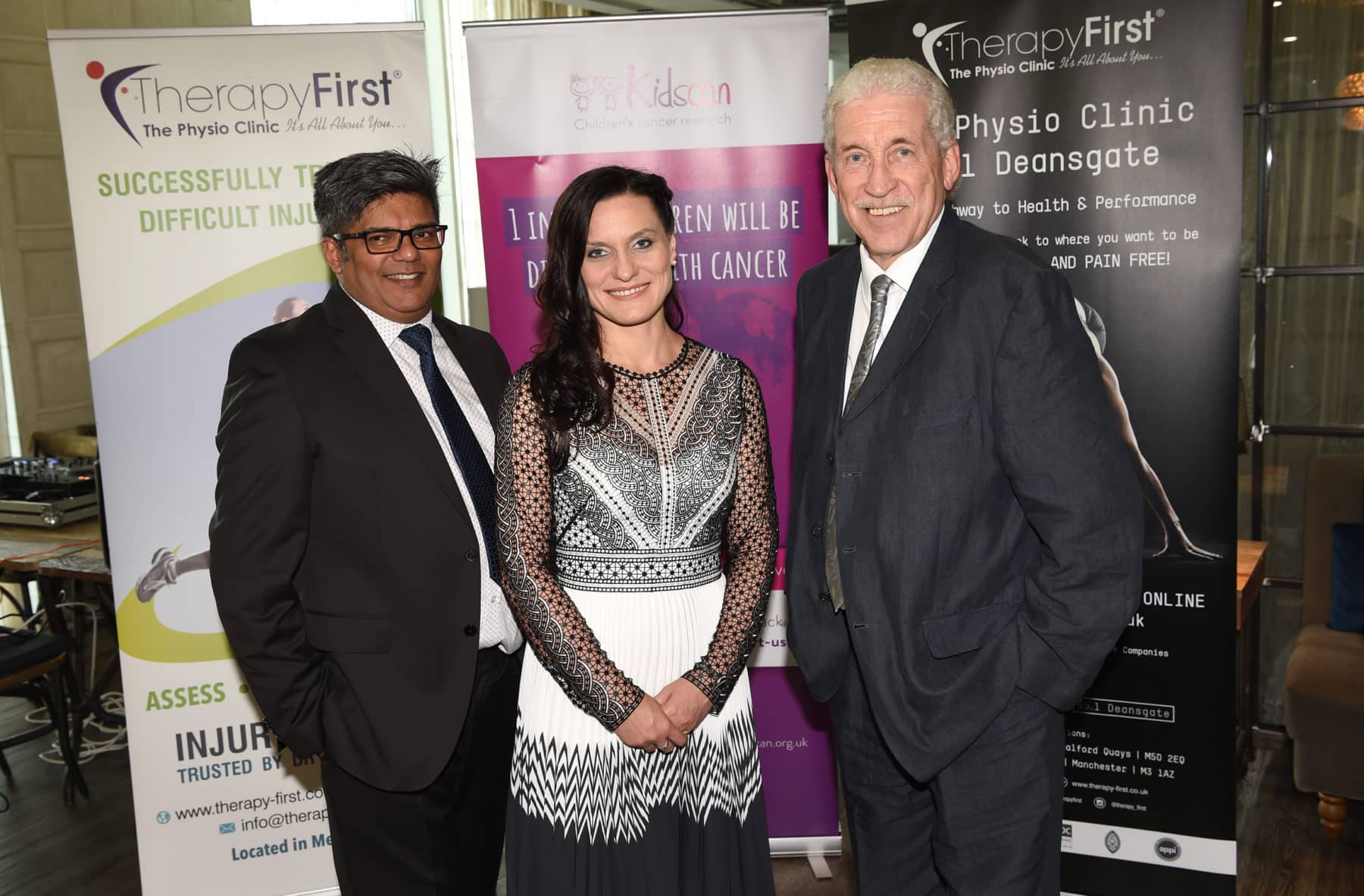 Jadwiga and Saied also took the opportunity to make a unique donation to Kidscan Children's Cancer Research Charity by announcing that they have become the first member of the soon to be launched 'Kidscan 100 Club.'
Kidscan Chief Executive Bob Carter said:
'We are absolutely delighted that Therapy First Physiotherapy have been so kind as to support us in this way.
We will soon be launching the details of our fundraising campaign and for Therapy First to be our first Kidscan 100 Club member is wonderful, especially as their headquarters are based in Salford too.
By working together with businesses and corporate organisations, we aim to ensure every child diagnosed with cancer survive and thrive through adulthood and being supported by local and national businesses is crucial for our work.'
Share this article