On Friday 24th February, over 1,400 students from Wellington School took to the streets of Altrincham and Timperley for their annual charity walk. Students walked a total of 10 miles around the streets of Altrincham and Timperley, raising vital funds for children's cancer charity Kidscan.
Manchester Storm, whose rink is based in Altrincham, showed their support on the day with three players attending to open the walk. Now in its 19th year, the annual charity walk has become a Wellington School tradition, generating over £350,000 since it first took place in 1999.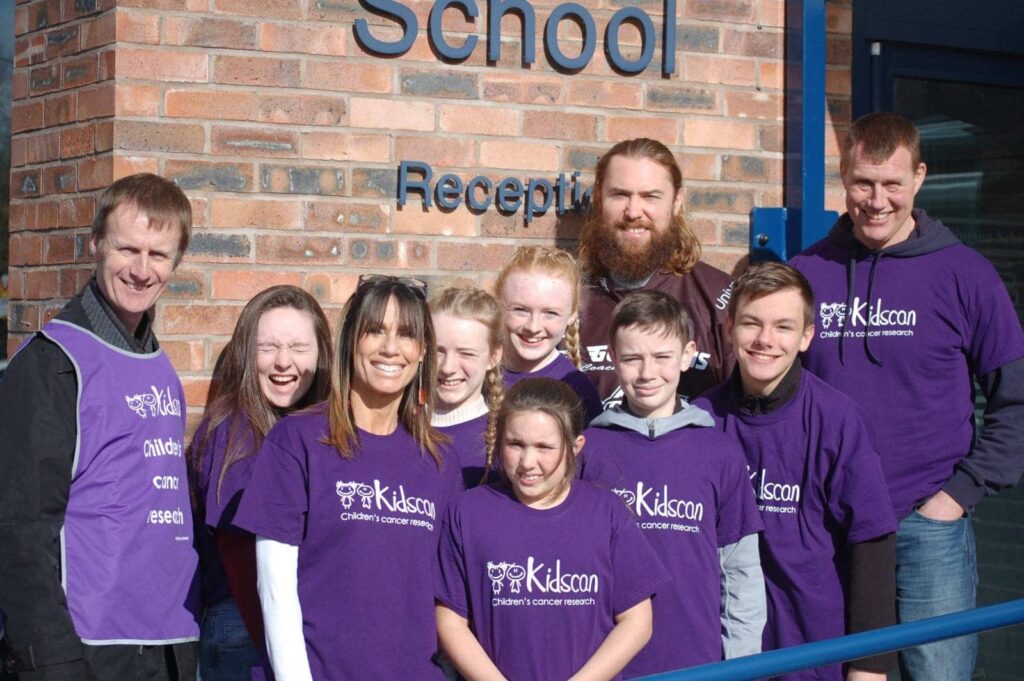 Stuart Beeley, Wellington School's headteacher, commented: "This year's charity walk has been a very special one. The students of Wellington School really connected with Kidscan, knowing that the charity is helping children like them to have the best chance at life, in spite of their illness. I'm immensely proud of all students and staff involved in this walk and want to say a massive thank you to everyone who sponsored the children for such an important cause."
Ged Carter, Director of Development, Kidscan, commented:
"We couldn't be more grateful for the enormous generosity of Wellington School students, staff and their families. The money raised from this walk will guarantee our ongoing vital research into finding targeted treatments, so that children affected by cancer will not only survive the disease, but enjoy a much higher quality of life too. We had hoped our Patient Ambassador Laura could have joined us to open the walk, but unfortunately due to health issues from the treatment she received over 10 years ago, she couldn't be with us on the day. This illustrates why the funds Wellington School have raised today are so important. We wish Laura a speedy recovery."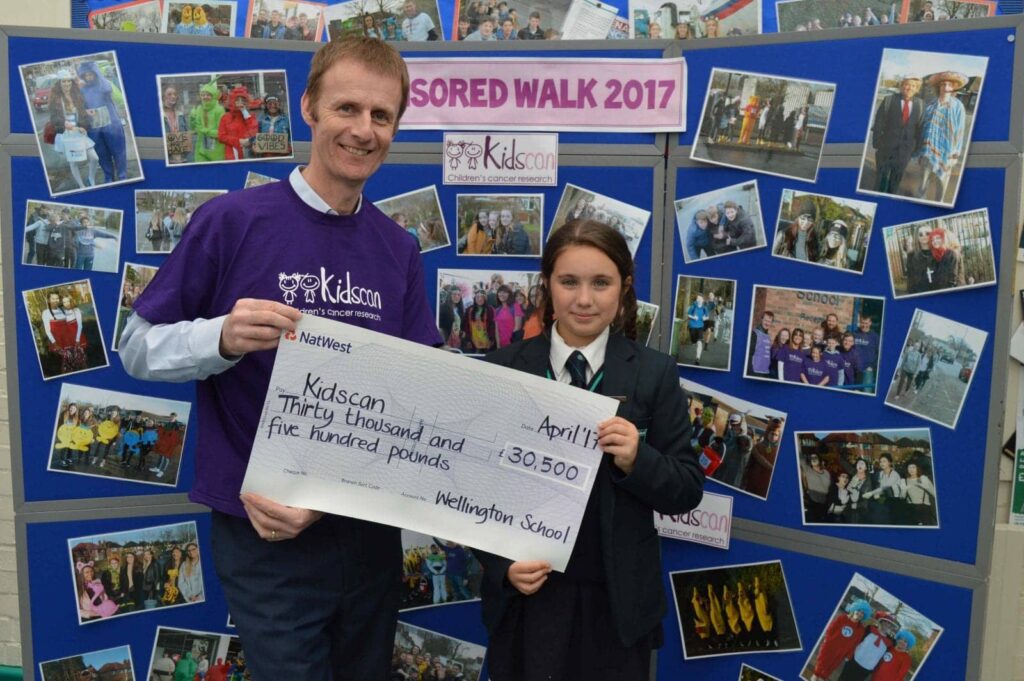 Wellington School raised a total of £30,500 for Kidscan. All money raised from the event will go towards Kidscan's pioneering research into discovering new, targeted treatments for childhood cancers – treatments that are gentler for children's bodies, reducing short and long term side effects. Kidscan has also invited students from Wellington School to visit Kidscan's Salford laboratory to see this research in person.
Share this article