This Christmas we are part of a national campaign to encourage business to become #XmasPartyHeroes by donating their unused Christmas party budgets to a charity of their choice!
This year Covid19 has hit charities like hard, especially those who focus on research like Kidscan. It is estimated that because of a 38% loss in fundraising income across the charity sector, there will be a 41% decrease in UK medical research spend. In the UK only 3.5% of cancer research is dedicated to finding safer treatments for children with cancer – That's why we have fought hard to keep funding childhood cancer research.
But we wouldn't be able to do this without your support, so will you help to protect and further childhood cancer research by choosing Kidscan as your chosen charity? If so here are three ways you can join the campaign, even if you don't have an unused party budget to donate!
1.Donate your unused Christmas party budget
If Covid19 has cancelled your Christmas Party then you could donate your unused budget to Kidscan. It costs more than £2,000 to fund a single research project, so every donation really makes a difference. Donating your unused budget is easy simply:
Visit our donation page to make your donation. Alternatively you can speak to a member of our team by contacting us directly.
Once you have pledged or donated, let #XmasPartyHeroes know so they can add it to their campaign total.
2. Donate to Kidscan in Lieu of presents
If you usually send gifts to your corporate connections or clients, you could give them the option of making a donation to Kidscan instead. Alternatively if your staff are running a Secret Santa you could encourage them to donate to Kidscan instead of purchasing gifts – after all nobody wants another pair of socks! You can download the #XmasPartyHeroes gift flyer here.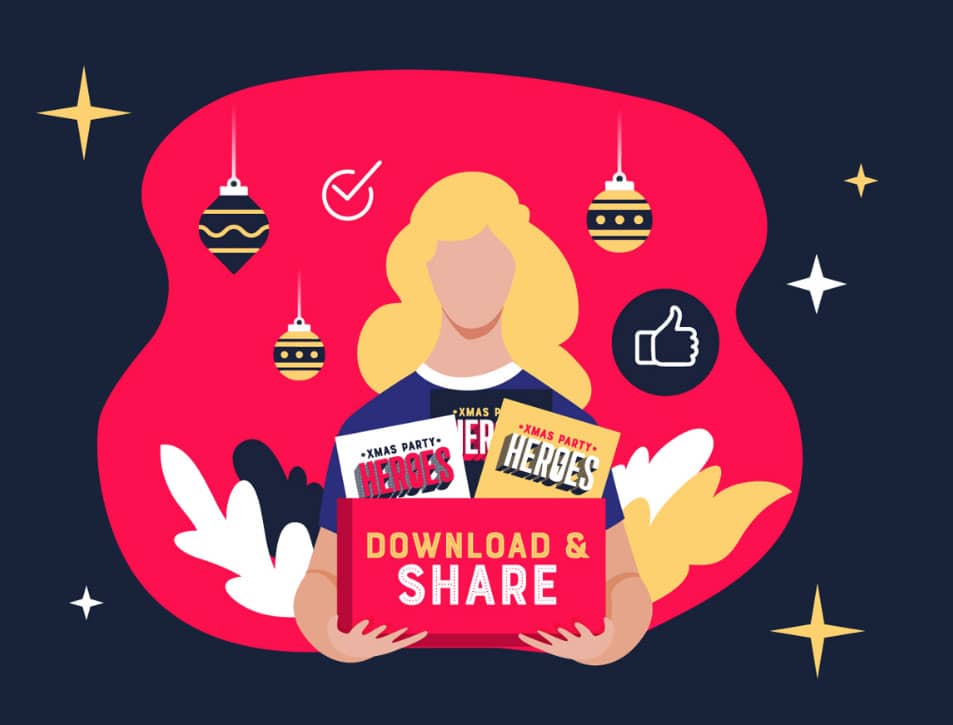 3. Spread the word
Even if you are unable to donate to Kidscan yourself, you may be able to help us by recommending a business or company who could. Download the #XmasPartyHeroes flyer and send it to your network. You can also find us on Facebook, Twitter or Linkedin and tag your clients and corporate connections in our posts.
Share this article