We want to say a huge thank you to Lee Mossop, former Captain of
RFL Salford Red Devils, for all his support
 fundraising and at events throughout his testimonial year.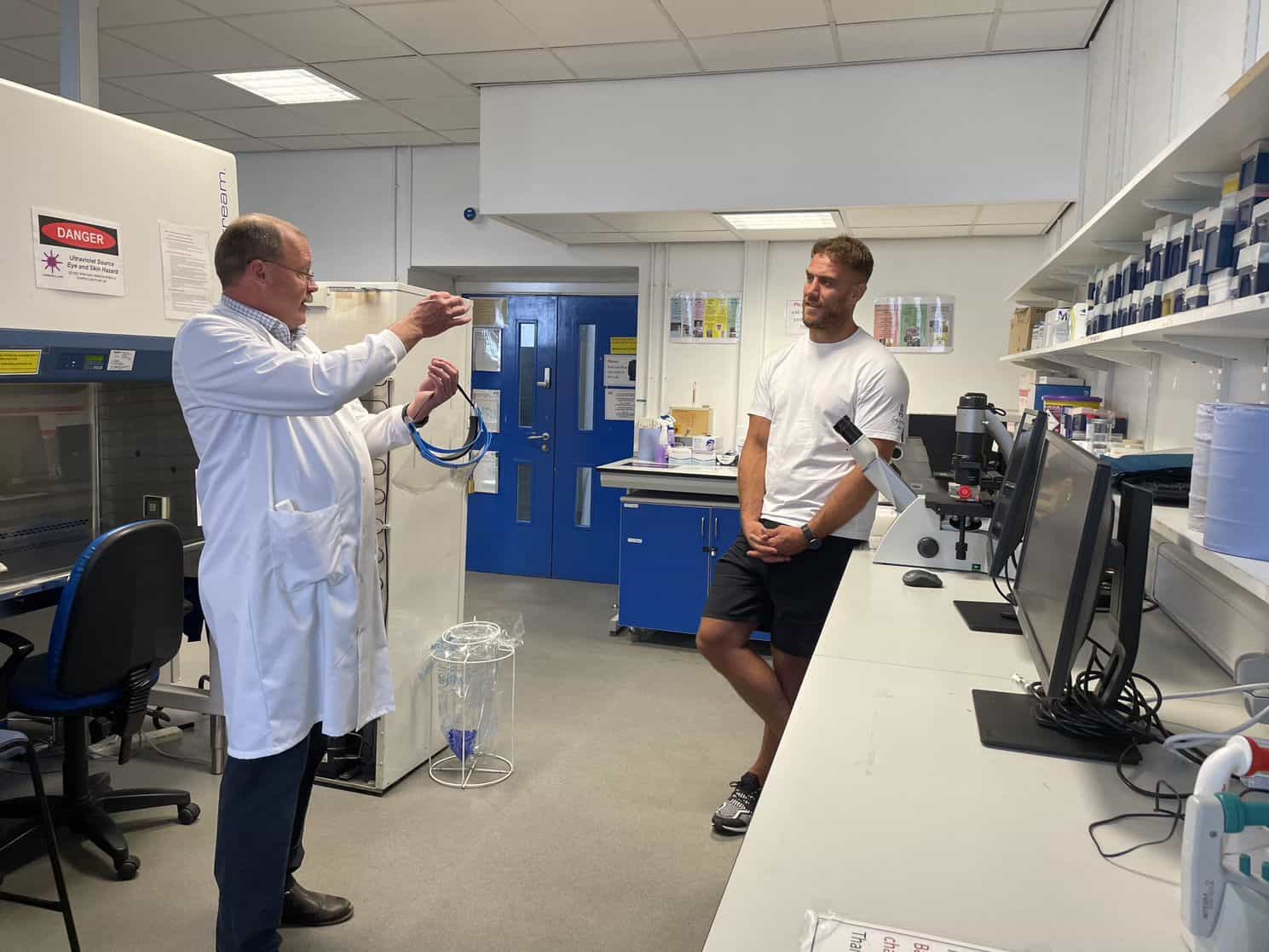 Along with two other charities, Lee chose Kidscan to fundraise for during his final celebratory year at the club. He joined us for a Kidscan laboratory tour last year to meet with some of our researchers and Dr Dave Pye, to learn more about the essential work we do.
Lee then went on to support Kidscan ahead of his final testimonial match, selling Limited addition commemorative t-shirts and programmes, he even invited us along to one of his games to do a bucket collection where the fans were very generous!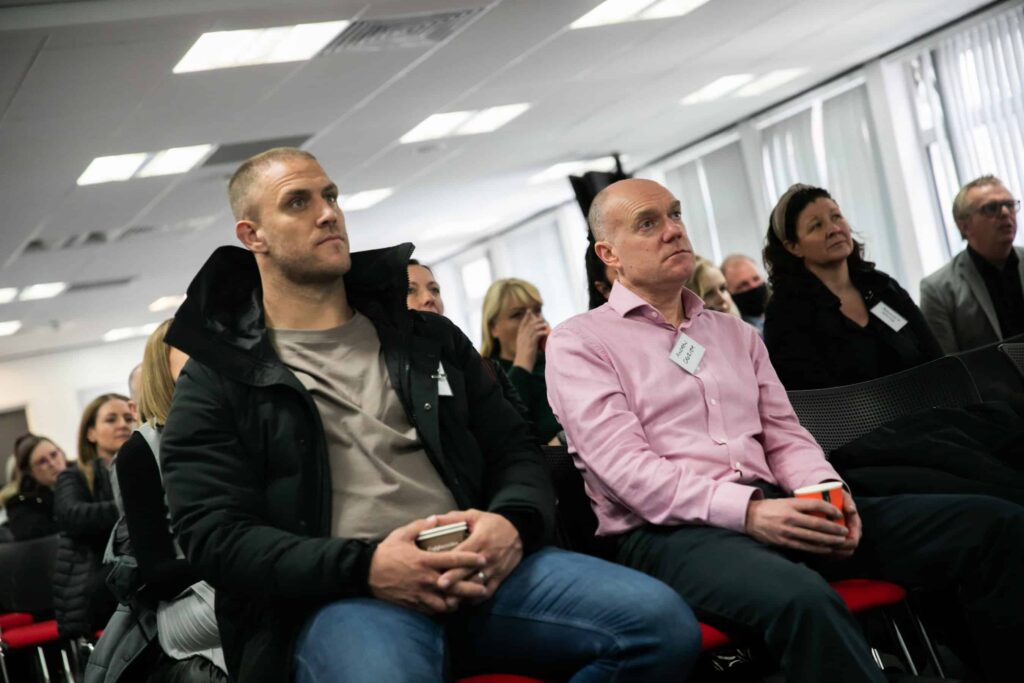 Lee also came along to our research night in April at the University of Salford where he met fellow supporters plus Kidscan ambassadors and scientists as we shared details of our latest achievements and plans for the future. 
We are delighted to have received a fantastic £3,000 from the fundraising that Lee has done, a wonderful, unexpected amount and we are so grateful to have had his incredible support. 
"As soon as I heard about Kidscan I knew it was a charity I wanted to support. I have three young children, so it hits home a lot and since meeting the amazing team of fundraisers, scientists and professors, I've been blown away by their passion and I hope to be able to help carry on supporting them in the future."
Kidscan's Community Fundraising Manager Alison adds:
"
Thank you Lee for your continued support, this donation will ensure we are able to continue with our vital research – THANK YOU!"
Share this article