Kidscan were finalist in three different categories in this year's North West Charity Awards. The black-tie event had a great turn out with everyone dressed their best for the night. This year we were unfortunate to come away with an award, though next year will be a different story!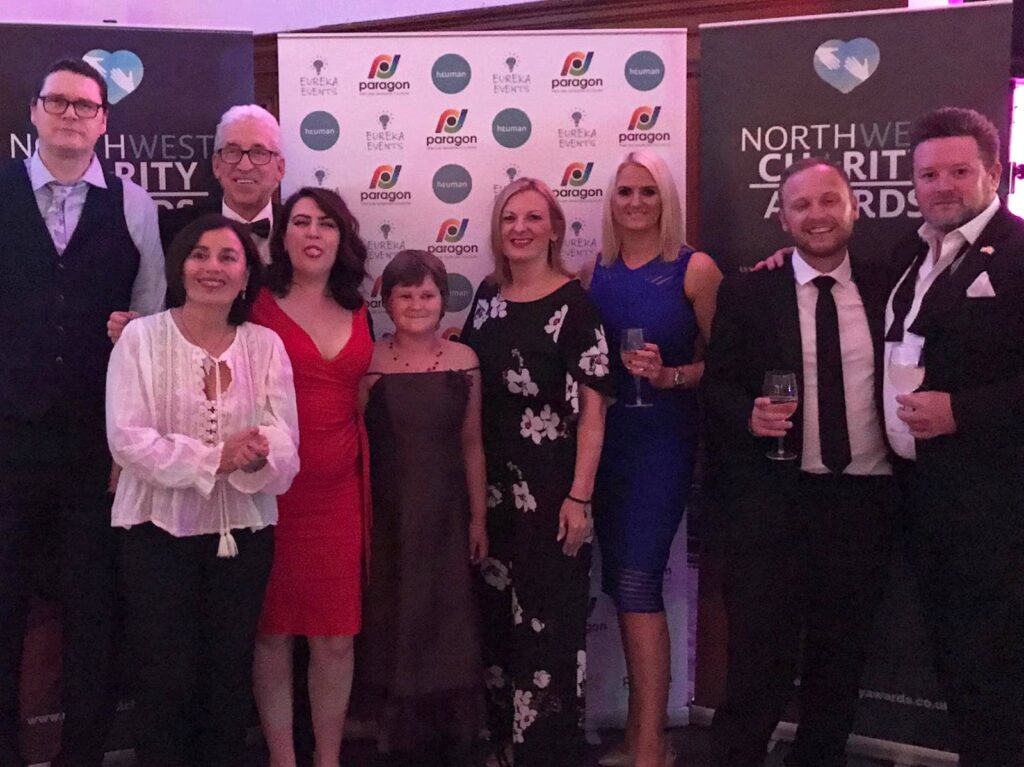 The three finalist categories Kidscan was nominated for were;
Young Charity Ambassador of the Year
We chose Emma, one of our ambassadors who has contributed so much to us over the years. She has come to events, spoken at them about her story of living with cancer and participated in challenges.
Volunteer Team of the Year
We decided to nominate Lee, who has been with us for several months now and who has recently achieved over 100 hours with us!
Small Charity, Big Impact
Although we are a small charity with a team of 6, we contribute to the surrounding communities with all types of events and challenges. We support the research within our dedicated lab at the University of Salford, along with funding and managing research that takes place across the nation.
Unfortunately, we didn't come away with an award, but we are proud of the whole team, volunteers and ambassadors for their effort in reaching the finals. Next year will be a different story as we have plenty of exciting events planned for all! 
Watch out 2020! 
Share this article