From all here at Kidscan we would like to say a huge thank you and bid a fond farewell to our Chair of Trustees Martin Keelagher. He is stepping down from the board of trustees after six incredible years, due to personal and professional commitments.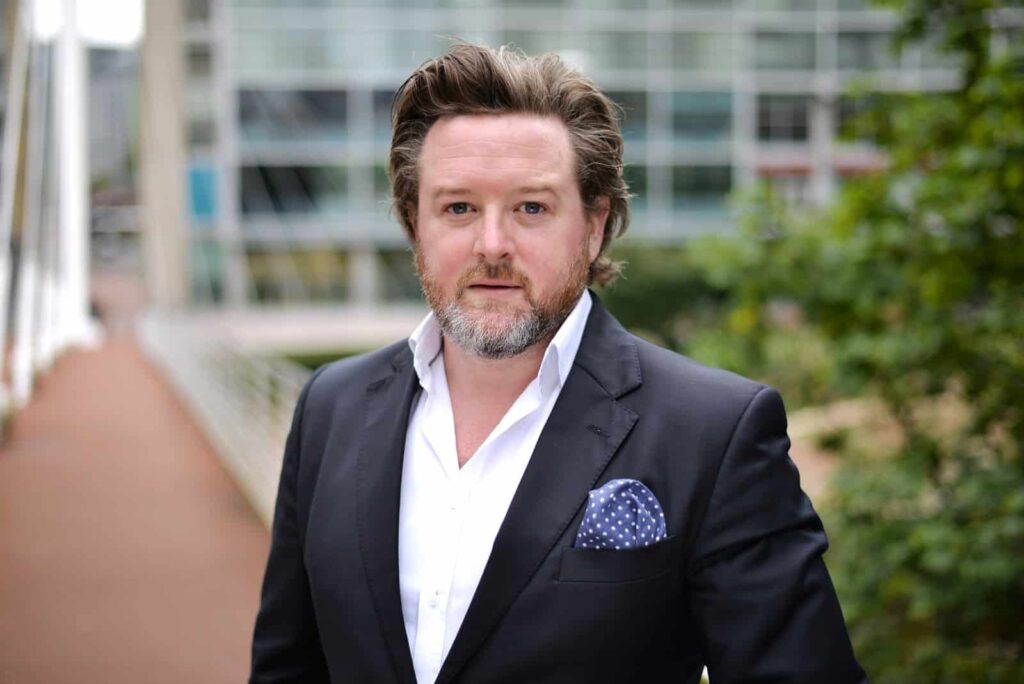 Martin became a Kidscan Trustee in January 2015 after discovering the vital work we do funding childhood cancer research. After supporting adult cancer charities for many years Martin told us that he "discovered the lack of funding that children's cancer research gets compared to adult cancers" and wanted to make more of a difference in this field.
Through our work, funding research projects with The University of Salford along side our partnerships within business communities throughout the UK, Martin came across Kidscan and the rest was history!
With over 15 years' experience in international, commercial environments, Martin drew on his expertise in business strategy, finance and management to drive Kidscan forward. He embraced new technology and ways of working to help raise awareness of childhood cancer and our work funding research and after almost three years serving on the Board, Martin took the reins from our previous Chair in November 2017.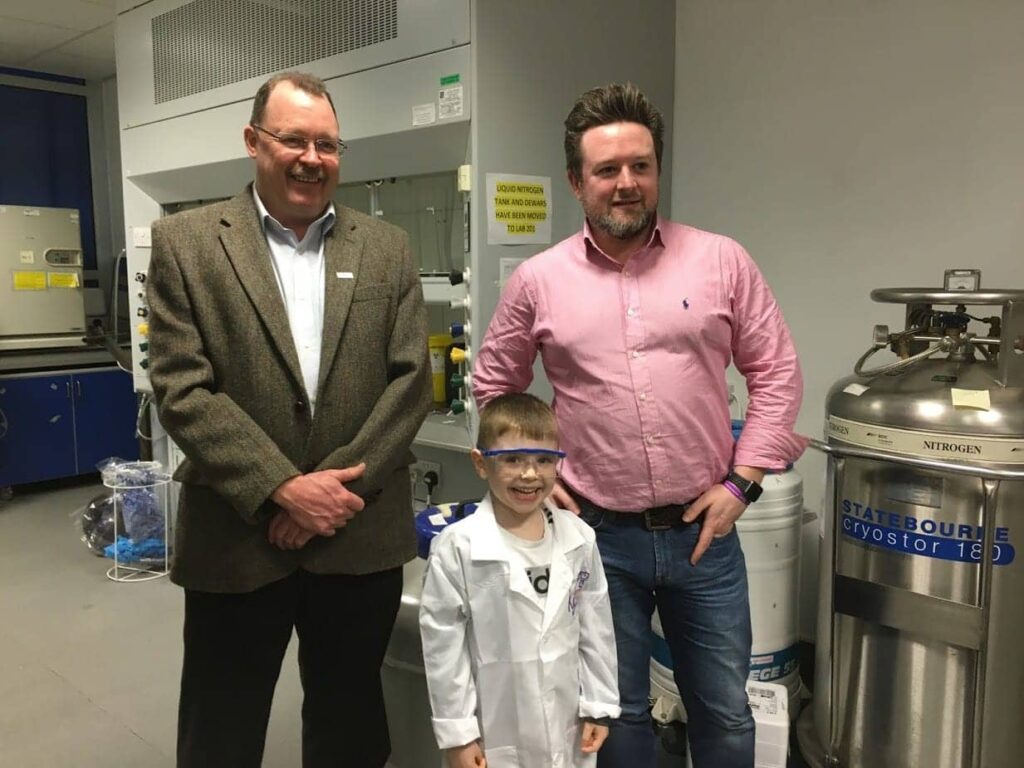 Under his leadership, Kidscan has gone from strength to strength with key milestones including;
o Our partnership with the Tim Bacon Foundation
o Our highest fundraising year to date
o The highest number of research projects funded
o Our first ever Royal Visit welcoming HRH Prince Edward to our Kidscan laboratory at the University of Salford,
o The appointment of our first charity patron – The Lord-Lieutenant of Greater Manchester, Sir Warren Smith
o The appointment of our first patient ambassador Charlotte Jennings – and 13 ambassadors since.
But the most memorable and the most inspiring for us, is how Martin has led the team through possibly the most challenging period of time the charity has ever seen. His positive outlook inspired those around him and was reflected in his recent Chair's Report:
"Without the support of our board, team, volunteers, and supporters, who all continue to support Kidscan and the life changing research which we fund in children's cancer research, we couldn't hope to have had the successes of the year which we have had, while faced with such adversity during the COVID-19 Pandemic.
Together, united as one, we shall get through these challenging times and be all the stronger for it, ensuring that young people touched by cancer not only survive, but thrive, for years to come."
We are incredibly sad to see Martin go but he has been a successful, supportive and effective Trustee and Chair of Kidscan. Thank you. We wish him all the best in his future endeavours.
Share this article