This September has been packed full of community events spread throughout Manchester. One of our ambassadors, Isla, family & co, decided to host several events for us to raise awareness for Children Cancer Awareness Month (CCAM).
We also had a good samaritan, Craig, who saw one of our collection tin's emptied and dumped in the back streets Manchester. He turned a bad situation to a good one, and we are thankful for his efforts in helping Kidscan out!
Isla
This month one of our lovely ambassadors, Isla, who has recently completed treatment, decided to host several events with her mother Jill for the start of CCAM. One of them was a coffee & cake morning at the Conversation-Coffee Shop in Worsley. It was a great morning with local people popping in and tucking into some tasty cakes!
Isla and Jill raised a fantastic £291.97!
Football match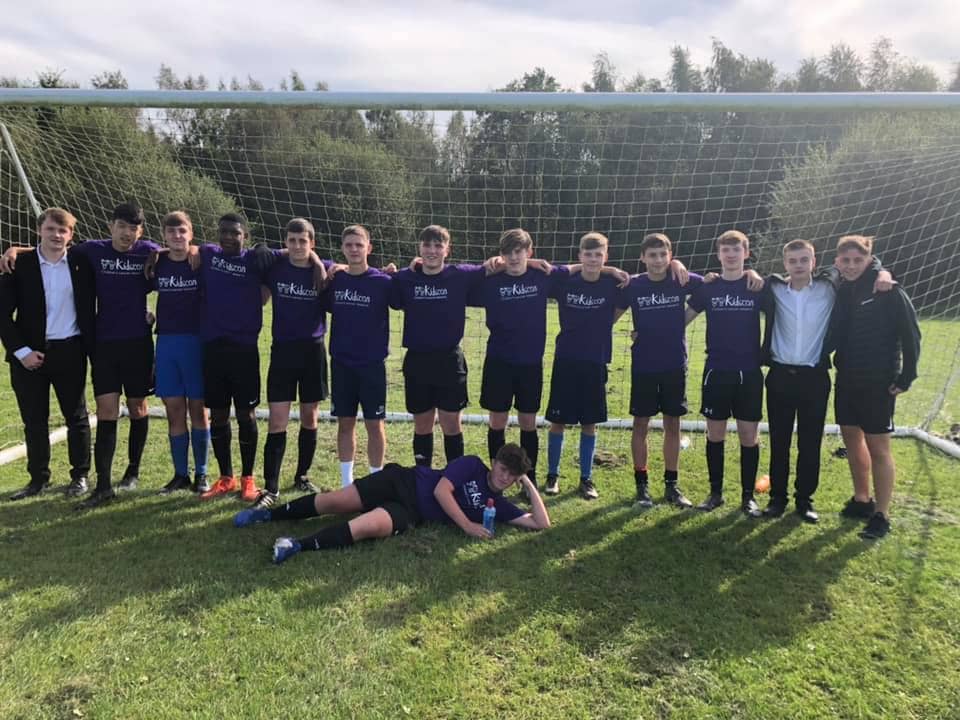 Isla brother, Lorcan and his pals arranged a fantastic day of football to raise awareness for his sister Together they raised a massive £508.66! ⚽️
Fashion show
Isla and her mum Jill organised a fashion show to raise money for #CCAM and even turned the lights outside her house gold! 💛
They've raised over £1,500 tonight! It was a fantastic turnout and a massive achievement for this whole family, and we are blown away by the amazing support you are giving to Kidscan!
Bog commander
Mud, mud and more mud for the team Glossop Military Fitness – Group Fitness and PT who braved the at BogCommander challenge this weekend raised an incredible £1033.50!
Stolen Tin!
Craig Griffiths contacted us after seeing a post on "Mint Manchester" about a Kidscan charity box which had been stolen, emptied and dumped in a back street of Manchester. Craig said,
"It was such a shame that somebody was desperate enough to have done this, it broke my heart when I realised who they had stolen from. There were a lot of negative comments about the person who did this, but that wasn't helping anyone.
I decided to try and make this sad situation a little bit better by doing something positive. I set up a go fund me page to show the true spirit of the people of Manchester. I could only hope that the generous nature of the real Mancunians out there might have gone a little way to reimbursing what was lost, not only the money but also to restore this wonderful charities trust and faith in the generous people of Manchester."
The team at Kidscan are blown away by the kindness from Craig and the wonderful who have donated – we have no doubt that the people of Manchester are simply the best!! This support has raised £75.50!
Share this article